Springtime brings color to The Palouse, an outstandingly photogenic region crossing the borders of Eastern Washington and Idaho.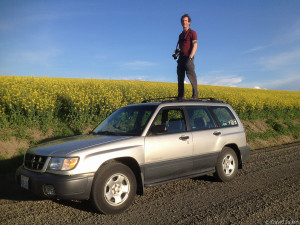 I travel there each Spring for my Palouse photography workshop when varied hues of wheat, canola and legumes blanket the vast rolling landscape. Ribbons of rural roads and tractor trails add leading lines to the patchwork quilt of this agricultural gem. Dazzling blue skies and vast open spaces set the stage for days of roaming and carefree photography.
Hundreds of square miles can be driven in a maze of unpaved roads to find perfect compositions in the viewfinder. With maps, intuition, time, patience and luck one can find true photogenic gems. I have spent countless hours roaming and shooting in the Palouse, logging locations and timing the light. Some of my favorite spots are graced with ideal light and patterns for barely an hour or so per day, so knowing this is key to capturing successful compositions. As planting patterns change, each year brings new discoveries such as this dazzling pattern below.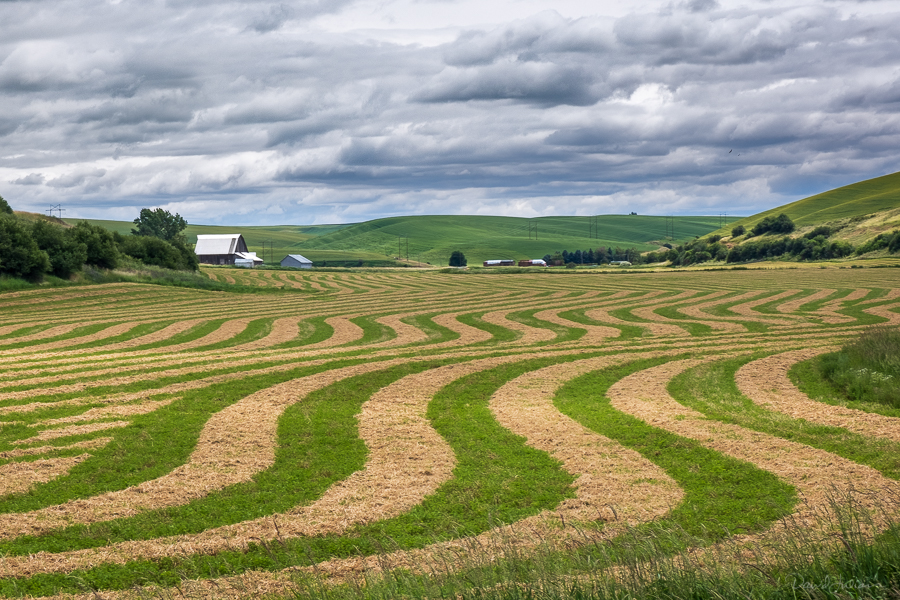 Standing high on Steptoe Butte in the cold dark before dawn, the air is cold and clear. The vast valley and warming breeze excites my senses as I unwrap my camera, mount my 100-400mm lens, extend my tripod legs and clamp the whole shebang into the open jaw of my sturdiest ball head. As the sun rises, I can see for over thirty miles in every direction. Aging barns, wizened trees, roaming combines, silos and churches once seen closely from a car now appear diminutive in the distant landscape and beckon closer inspection. Facing such endless possibilities, the challenge is to find strong compositions that isolate features and capture the best of the Palouse. It becomes an act of not only what to focus upon, but what to leave out of the frame. That is where you stretch into your creative vision!
Go for zen simplicity or fill it with intricate details While it is easy to capture a postcard to be proud of, some of my favorite Palouse photographs are of more subtle features that help tell a larger visual story.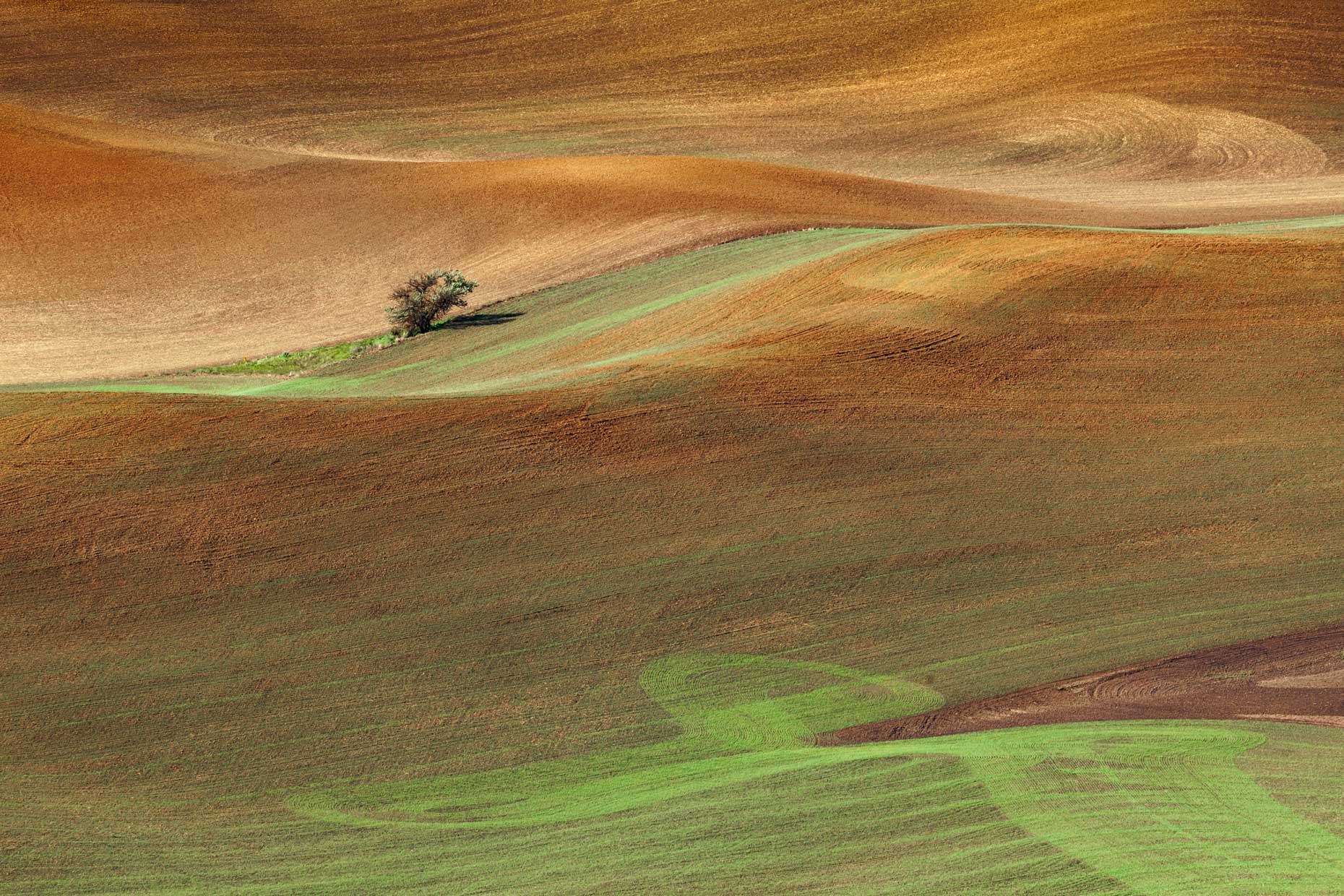 One of the more interesting compositions is the border seams between planning fields. Some are rock walls, others neighboring crops. A texture not unlike velvet rewards the eye through a telephoto lens.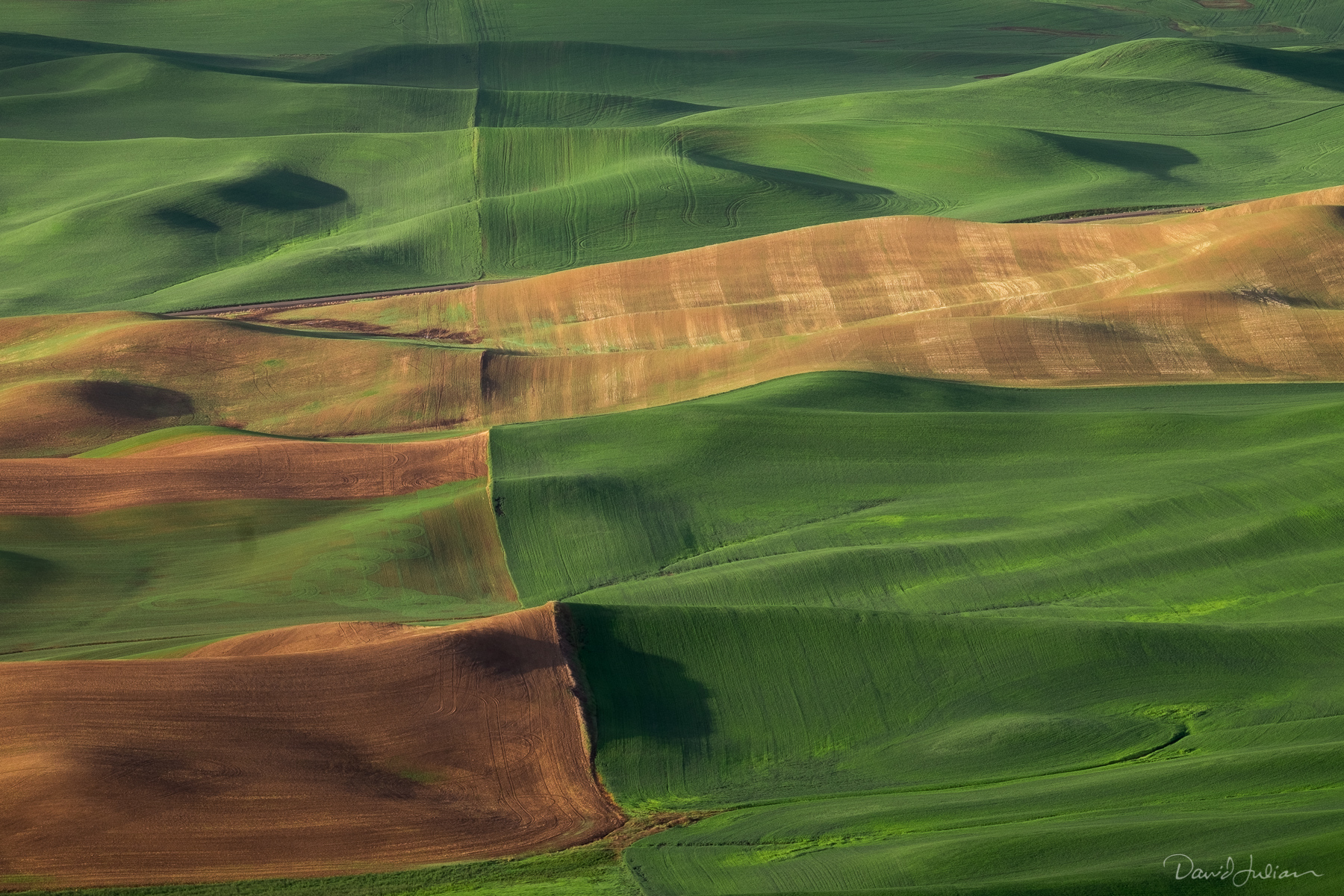 When one "tires" of shooting the endless landform shapes, just focus upon the horizon where more beauty awaits. This layered painting is an example of how rising moisture provides gradated separations within the valleys of distant mountains. Beg, borrow or bring the longest lens you can, or rent one at BorrowLenses.com or LensRentals.com.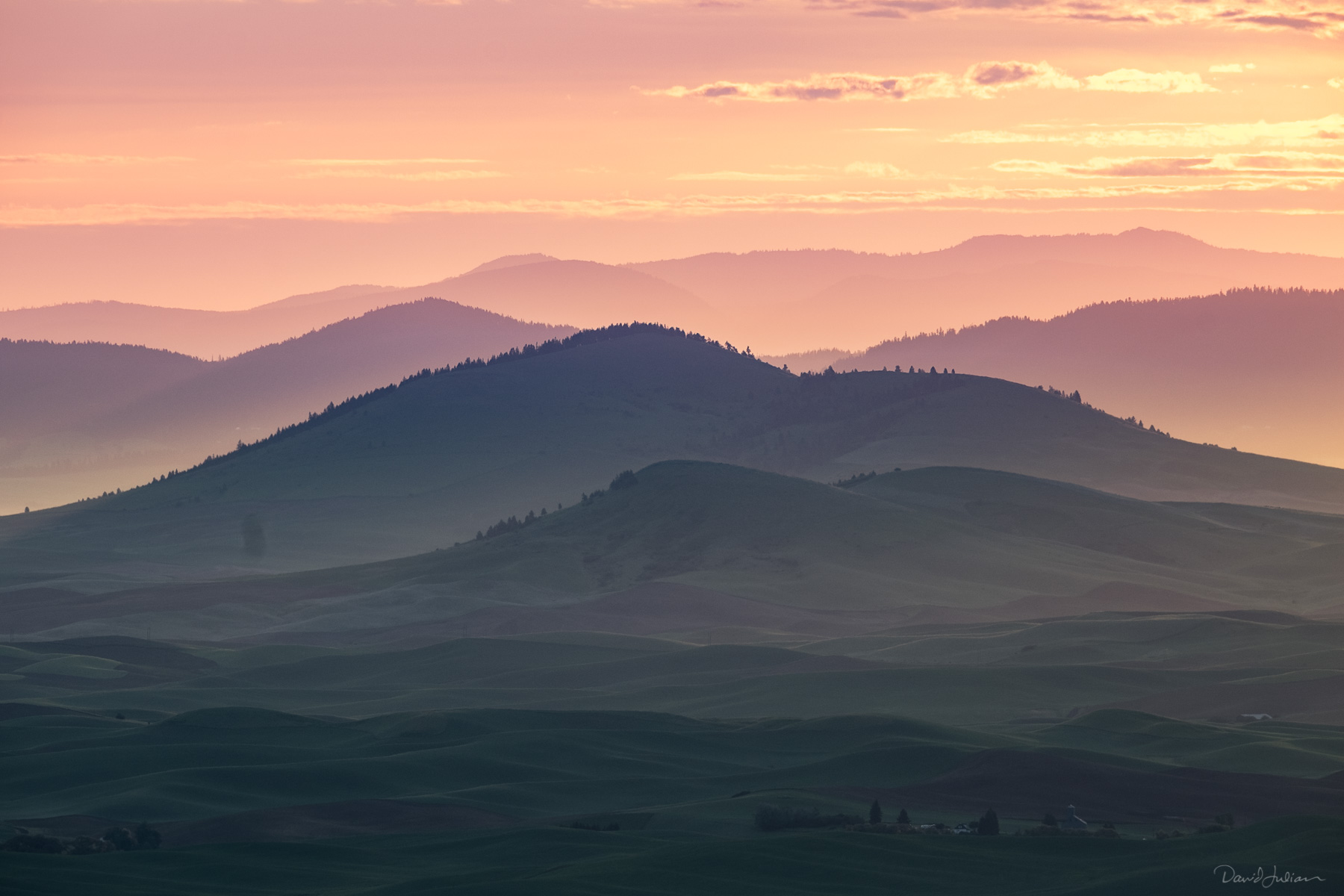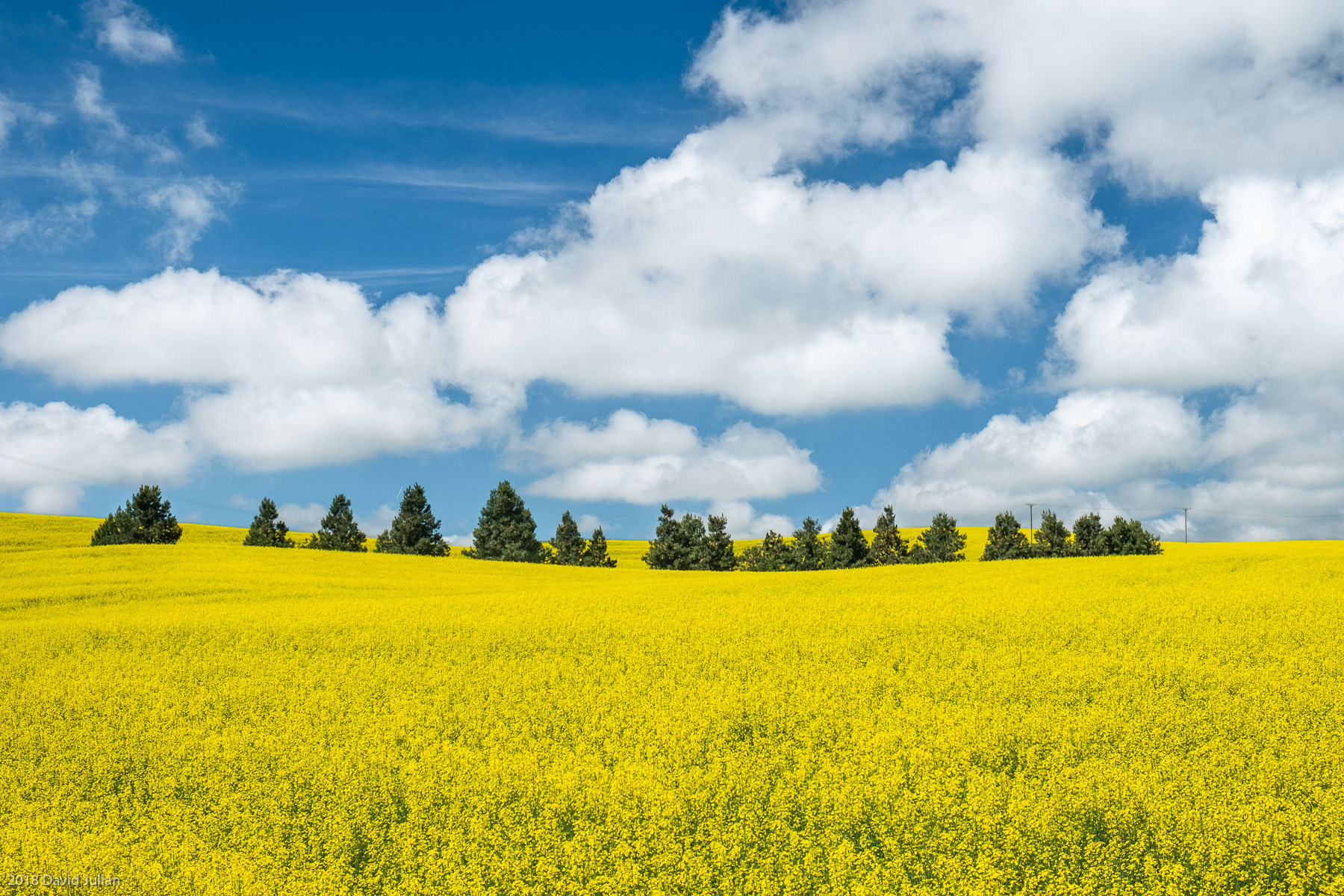 Clouds punctuate the blue skies and invite their own compositions like this perfectly round lone cloud below.
Our daily hunt for color, form and detail is always rewarded by great photos and stories of discoveries over dinner and beverages back in town. "Did you shoot that perfect red truck?" (Well of course… how could one miss it?!)
"Did y'all see that Ultralight craft passing by at sunset? Amazing!"
"I focused on abandoned details that reveal subtle colors and the passing of time"
"Who saw that beautifully weather-beaten Farmall tractor?"
In Rust We Trust.
"I really enjoyed the details of the old church… so peaceful there. I could imagine the congregation singing hymns."
At the end of the workshop, it's not about how many frames you shot; it's about your experience and the dozen best captures that reveal your creative vision.
Come join me this June to make memories and art in The Palouse. You will be amply rewarded!
I'd love to share my knowledge with you.
Just fill in the blanks to subscribe for more travel stories and techniques in Photography, Lightroom and Photoshop.
I occasionally send out "The Viewfinder" e-newsletter, and provide free presets and workshop discounts.
I never over-post, share your info, and you can opt out at any time.