Learn Photography, Photoshop and Lightroom from a professional photographer and educator.

My patient, paced teaching style has helped hundreds learn with confidence and tackle creative goals. I offer the collective learning of small-group workshops or the tailored guidance of private sessions. I always prioritize your pace and needs.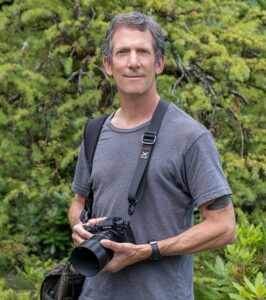 I work individuals or groups of emerging photographers and artists:
Here are some testimonials
Topics include:
• Turning fear into creative courage
• Photographic intention and mindset
• Staying creative and happier during the Pandemic
• Creative composition and taking visual risks
• Improve your instincts and 'seeing' the opportunity
• Guidance for building your personal style and creative momentum
• Getting un-stuck (yes, it happens to every creative!)
• From Hobby to Business: What you need to know to make the shift
• Choosing the best gear for your style, your budget and your body
• Creating your photography website
• Branding your creative business and bringing your work to market
• Lightroom: Taking control of your image library as well as expert development
• Photoshop: Work precisely on photographs, or create composites with control and confidence
---
Here are my current offerings:
Type
Title
Format
Date
Status

Explore The Beautiful Palouse! : 4 days

 

On Location!

June 11-14

FILLED

Creative Storytelling Through Photoshop Montage
Create a narrative using multiple photos and other media


ONLINE:
4 half-days
June 15-24
FILLED

The Art of Travel and Street Photography




Inspiration, shooting assignments, critiques & Lightroom

ONLINE
5 half-days
July 6-20
FILLED

Lightroom Mastery:  LEVELS 1 & 2


Learn the best of Lightroom in two interactive Zoom sessions

ONLINE
2 Tuesdays
August 10 & 17
Enrolling
Photoshop For Photographers:

LEVELS 1 & 2




Learn essentials of Photoshop in ONE weekend



ONLINE
2 Tuesdays
By Request
Inquire

The Art and Soul of Eastern Cuba: 2022




Our Seventh licensed trip to this incredibly photogenic culture.

Oriente, Cuba
TBA 2022
Inquire

The Art and Soul of Varanasi India: 2022




A spiritual land of ancient traditions and colorful cultural beauty

Varanasi, India

TBA 2022
Inquire
Ongoing :
 

 Customized Individual Instruction


Just what you want to learn, when you want to learn it.

Online or in person
Ongoing
Inquire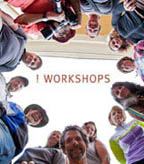 1. Group workshops provide full immersion into a fun, creative collective learning experience. You'll benefit from sharing ideas, inspiration and knowledge with other experienced artists. My multi-day workshops offer the opportunity to work in desirable locations to learn while shooting, and gain important insights through group photo reviews. Students also receive individual coaching.

2. Independent learning with me allows us to fully customize the experience to fit your learning style, pace, and any other specific needs. We have the freedom and direct focus to follow the moment, shoot together and review images. We work at my location, in the field or at your home. You can bring current projects or images to work on.

3. Online learning via Zoom with shared screens in scheduled sessions. Similar to #2 above, we address your specific needs at your convenience, right from your location. Zoom is free, and all you need is my emailed link. Contact me to inquire about price and scheduling sessions.
---
MORE DESTINATION WORKSHOPS WILL BE LISTED AS DEVELOPED.




We are working on workshops in 

Varanasi, Prague and Portugal.
SaveSave
SaveSave
SaveSave
SaveSave
SaveSave
SaveSave
SaveSave
SaveSave
SaveSave
I'd love to share my knowledge with you.
Just fill in the blanks to subscribe for more travel stories and techniques in Photography, Lightroom and Photoshop.
I occasionally send out "The Viewfinder" e-newsletter, and provide free presets and workshop discounts.
I never over-post, share your info, and you can opt out at any time.