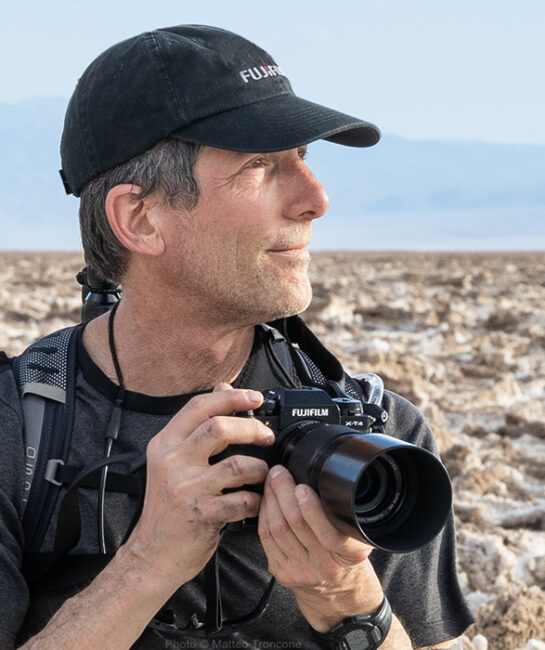 Growing up in a Boston suburb, my curious nature led me toward studies in entomology, biology and ecology.
After a few years of working at Harvard's Museum of Comparative Zoology and the BioLabs, I earned a BFA in communications design from Pratt Institute in NY and honed my skills as an art director and designer for advertising, music and cable TV divisions of TimeWarner.
While there, my adventures led me to travels in Latin America and the Caribbean with sponsorship from FujiFilm, TimeWarner and Nikon, where I documented tropical forest ecosystems for The Rainforest Alliance to support conservation efforts. I loved the jungle by day and especially at night. Expansive, alive, unpredictable and beautiful. There were golden opportunities back in the urban jungle too, in the form of access to the creative riches of emerging digital tools on the Macintosh platform. I learned to merge my photographic and illustrative skills by diving deep into Photoshop.
I moved to Seattle in the 90s for ocean kayaking, camping and easy winters in the environmentally progressive west. I've freelanced since '96 as a photographer, photo-illustrator and photography educator.
In 2001, I discovered my passion for teaching creativity when invited to teach at the Santa Fe Workshops. My first workshop filled and I was hooked on the experience. Since then, I have led creative workshops at twelve US locations, and four in Mexico, Canada, Cuba, Amsterdam and Paris. My teaching method blends technical skills with intuition, inspiration and artistic vision. I enjoy helping others get past perceived limitations to reach their creative goals. (see my Workshops page for listings, past and present workshops and student testimonials.)
I publish articles in magazines such as Nikon World, After Capture, PRINT, Communication Arts, Archive, Digital Photo Pro, Rangefinder, PC Photo, PhotoMedia, Shots, Layers, and in many books and websites. Active as a portfolio consultant and beta tester, I have built 'in-kind' relationships with LensBaby, Wacom Pen Tablets, Topaz Labs, Photofolio, OnOne Software, Alien Skin Software, Focal Press and Photoshelter so I can demonstrate great products in my classes and workshops. To engage my community, I co-founded and present at the 2600+ member Photoshop User Group, and own the 5550+member Seattle Photography Club. I have been selected to represent Fujifilm as an official Fujifilm CREATOR photographer and shoot exclusively with their cameras.
When not working in my home studio filled with favorite collections, I travel, camp, kayak and teach private and public destination workshops. My full website is here .
enjoy, comment if you like, and please share this blog.
~ Dave
email me at:
I'd love to share my knowledge with you.
Just fill in the blanks to subscribe for more travel stories and techniques in Photography, Lightroom and Photoshop.
I occasionally send out "The Viewfinder" e-newsletter, and provide free presets and workshop discounts.
I never over-post, share your info, and you can opt out at any time.